Here at Otley Garden Centre, we're passionate about plants!
Surrounded by the beautiful view of Otley Chevin, in our outdoor plant area you'll find a huge and varied selection of hardy garden plants from trees, shrubs, climbers and perennials to herbs and alpines.
You'll also discover a range of leading brands in store as well as all the essentials to help you tackle any task in your garden, be it little or large.
Whether you're growing your own, finding the perfect plant for your beds and borders, dealing with a pest problem or looking for advice on what plants are best suited for your outdoor space, the team at Otley really know their onions.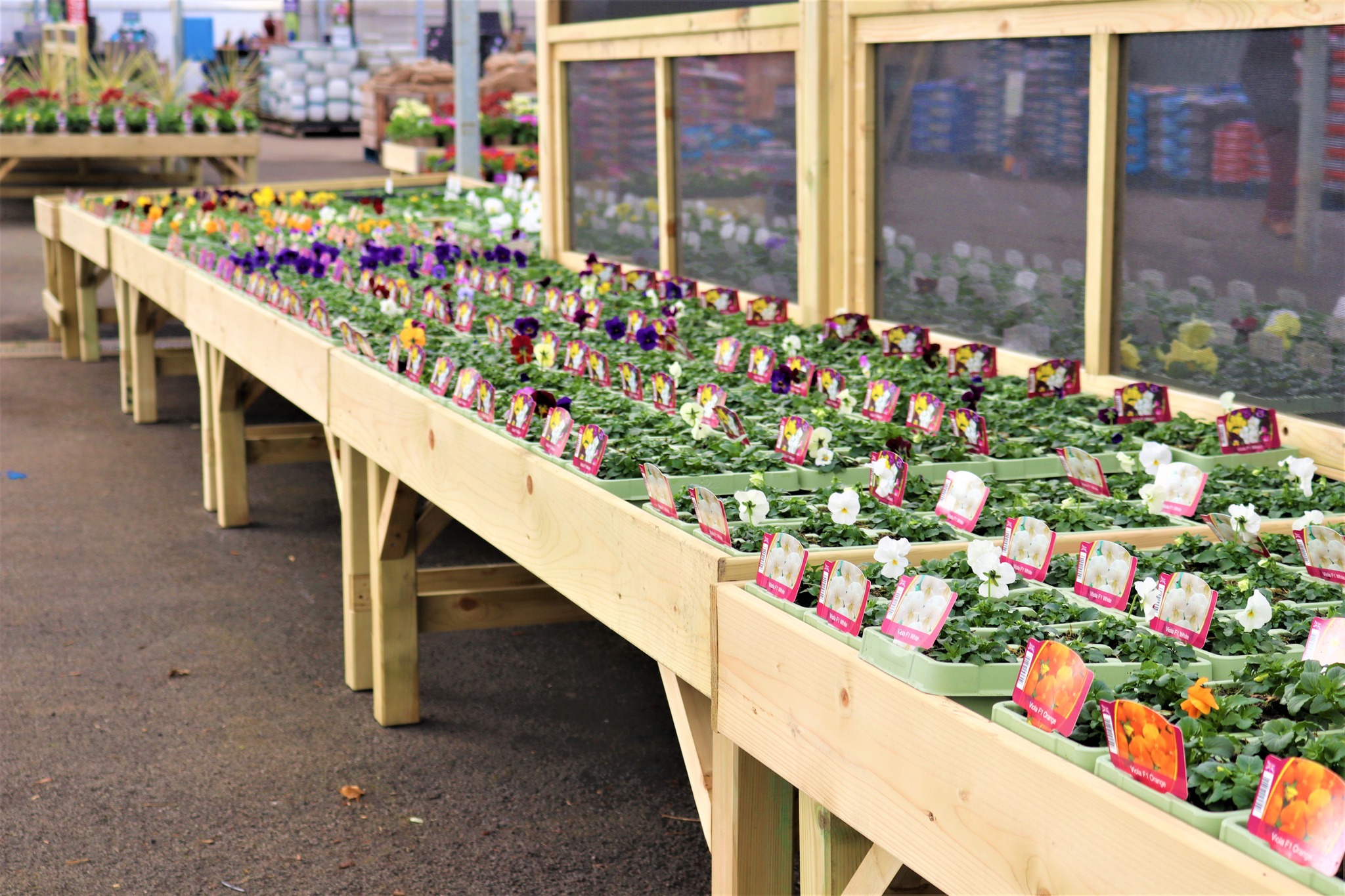 Beautiful Bedding Plants
Essential when looking to add vibrant colours to your garden, our bedding plants change with the seasons and are a popular addition to beds and borders with many varieties grown locally here in Yorkshire!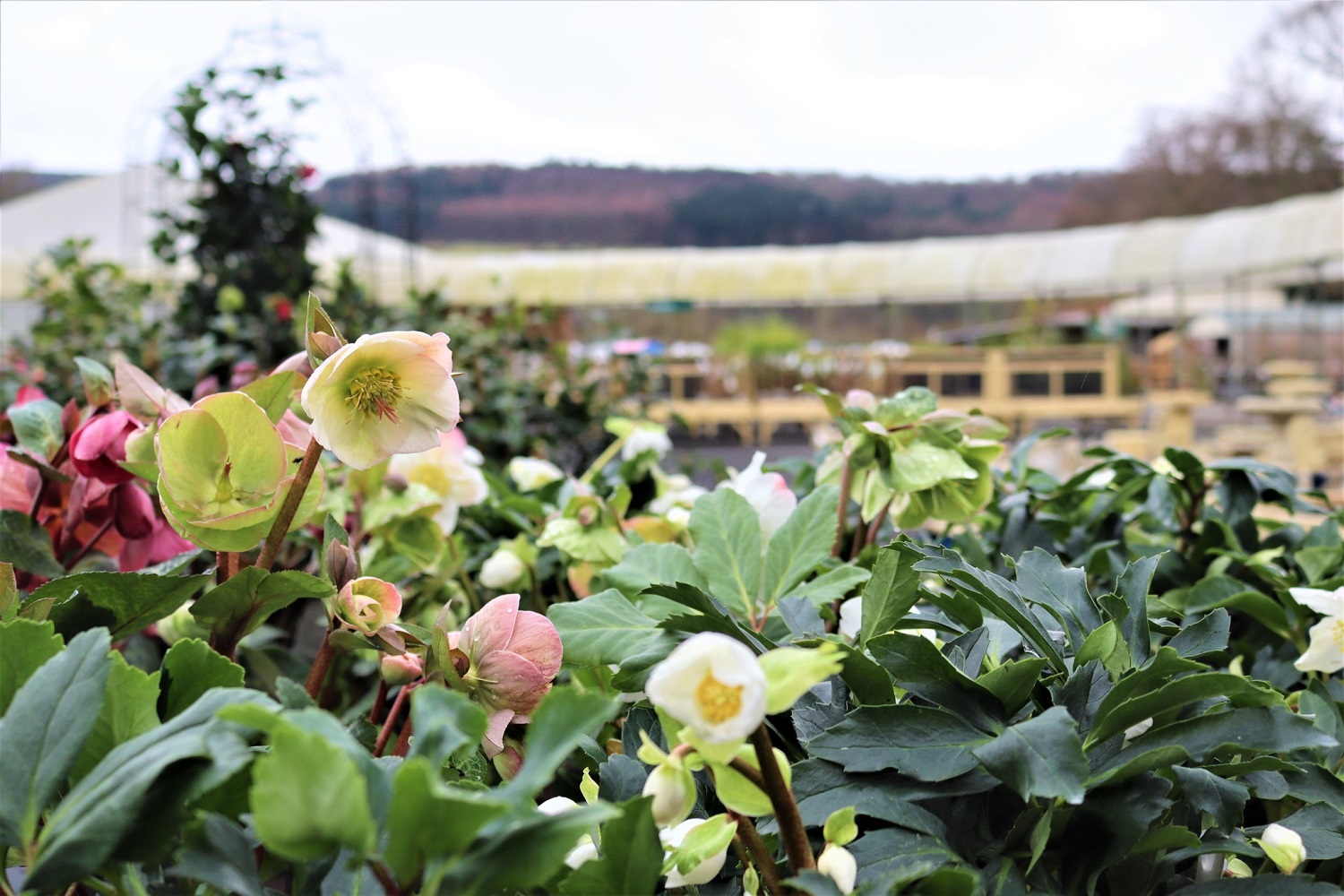 Hardy Plants, Trees And Shrubs
Evergreens are essential in winter months as they provide masses of colour when not much else is in flower. Browse our great, low maintenance selection in store and add long term structure, texture and interest to your outdoor space all year round.
Containers And Baskets
Our made to order or pre-made hanging baskets and containers are a beautiful addition to any garden and are certain to add colour and interest to your outdoor space.
Latest Blogs…
our favourite hellebores for winter interest
Hellebores are amongst our favourite plants that can be added to your garden to bring wonderful winter interest! More commonly known as 'The Christmas Rose', their nodding flower heads come in an array of beautiful colours and bloom from late winter into early spring.
FEEDING WILD BIRDS IN WINTER
Feeding the birds in winter, when the days are short and food supplies are scarce, offers a lifeline to our feathered friends whilst also rewarding us with welcome visits to our garden. As a nation, we love to feed birds so why not join in and follow our simple guide to wild bird food and bird feeders!
THE MAGIC OF EVERGREENS
Never underestimate the power of evergreens, they seem to defy the winter chill and offer their resilient, reliable colour across the colder months when not much else is in flower! Autumn into winter is a fantastic time to plant when the ground is still warm and wet, allowing our hardy shrubs to establish a strong root system over winter so they can thrive in spring!

Carry to Car
For heavier or bulky items, please speak to our team and we'll happily take items to the till and load them into your car for you.
Hardy Plants Lifetime Guarantee
We carefully select great quality plants that are guaranteed to grow so, providing you keep the receipt and look after the plant, we'll happily replace your hardy plant if it fails.
Here to Help
Our team really know their onions. No question is too silly, please just ask!
EXPERT ADVICE
Pop in store and speak to our group of experts, who really know their onions!
Whether you're looking to brighten a dull corner in your garden, need advice on a specific plant or want to learn more about welcoming wildlife into your space, no question is too big – our team really know their onions and are on hand to help you keep your garden looking great all year round.

Garden Essentials
From aggregates to compost, garden tools, pots and growing packs, we have a wide range of gardening essentials available in store so you can offer quality care to your garden throughout the seasons.
Garden Ornaments & Stoneware
Create a striking statement with our bespoke range of beautiful garden stoneware. Beautifully crafted and hardwearing, products from our range are sure to create a real centrepiece in your outdoor space.
Pots & Planters
Bring your garden to life with pots and planters packed with striking colour, textures and scents! From rustic terracotta and stylish slate to lightweight plastic and natural wood, our variety of pots and planters suit any size and style of garden.
Garden Tools
Find the right tool for the job with our fantastic range gardening tools from leading brands such as Gardena, Kent and Stowe and Westland. So, whether you're pottering around in your front garden or need something more substantial for the allotment, we've got you covered!
Birdcare
From nest boxes and bird houses to fat balls and mealworms, our range of birdcare is updated throughout the seasons so you can provide a wildlife sanctuary to our feathery friends across the year.

Gardening Guides
Our team of experts have put together their top tips and handy advice on how you can get the most out of your garden all year round. Click here to browse our inspirational blogs as we update them throughout the seasons – maybe you'll learn a thing or two!
Jobs for the Season
Keep up to date with the gardening calendar and ensure you're maintaining your garden correctly throughout the year. Our wonderful team have written some handy, seasonal jobs that should be carried out in the garden each month of the year.