Be inspired with our colourful seasonal displays in our homeware department and gorgeous gifts for any occasion! Browse our fabulous range of home accessories, items including scarves, jewellery, bags, books, cards as well as our range of artificial, everlasting flowers.
'Tis the season of giving! Thoughtful gifts that come from the heart mean more than any last minute panic purchase! That's why we've put together our gift guide for Christmas 2023 to help give you a head start to your Christmas shopping.
So, whether you're giving to a foodie, a plant lover or a special someone, our Christmas gift guide will help you give gorgeous gifts this season.
Wrendale Ranges
Boasting beautiful designs and unique pieces inspired by British wildlife, the Wrendale range is perfect for nature lovers!
Joe Davis Nuzzles Slipper Socks
Everyone loves cosying up at Christmas! Give your feet something to snuggle with the Nuzzles Slipper Socks!
Pom Scarves
Keep cosy and stylish with the beautiful Pom Scarves. In a number of styles, patterns and colours, they are perfect and practical for the cold winter weather!
Robotime Owl Clock Kit
With over 161 laser cut wooden pieces and real working clock parts this is a fantastic present for inquisitive minds!
Centre Grip Socks
Ideal for the athletic types, these centre grip socks are said to aid stability, balance and agility when playing sports.
Widdop Harvey Makin Beer Glass
Nothing says 'cheers' quite like your own beer glass!
Widdop Bambino
A wonderful range of toys for the little ones' first Christmas! From teethers and rattles to plates and puzzles, the Widdop range has been very popular this year.
Orange Tree Toys Wooden Toys
Wooden toys are on trend for 2023, and what's more, our selection from Orange Tree Toys is all made right here in the UK!
Puppet Company Hand Puppets
Choose from a large selection of characters and animals in bright colours and textures and enjoy hours of fun with these hand puppets from the Puppet Company!
Terrarium
Filled with wonderful miniature houseplants, sphagnum moss and decorative stones, terrariums make a fantastic gift for plant lovers whether they're beginners or experts.
Gardening Gloves
Every gardener needs their own pair of trusty gloves. Our range of gloves from Smart Garden are the perfect gardening aid for green fingers!
Pretty Plant Pots
Choosing the right pot is just as important as finding the right plant for your space! Make the step-up from the standard plant pot with a stylish upgrade that will not only enhance your houseplant but elevate your home's décor!
Hearty Hamper
Our brand new hampers are packed with delicious, handpicked produce in an attractive wicker planter for reuse in the garden or home and cater to a variety of tastes and budgets.
Hoptimistic Beer Box
Enjoy five of the finest beers from our range of Yorkshire craft ales with stylish pint glass included in the box as well!
The Cheese Tree
The perfect partners for cheese! Six fantastic chutneys and pickles, each packed with punchy flavours, perfect for pairing with hard and soft cheeses.
*All products subject to availability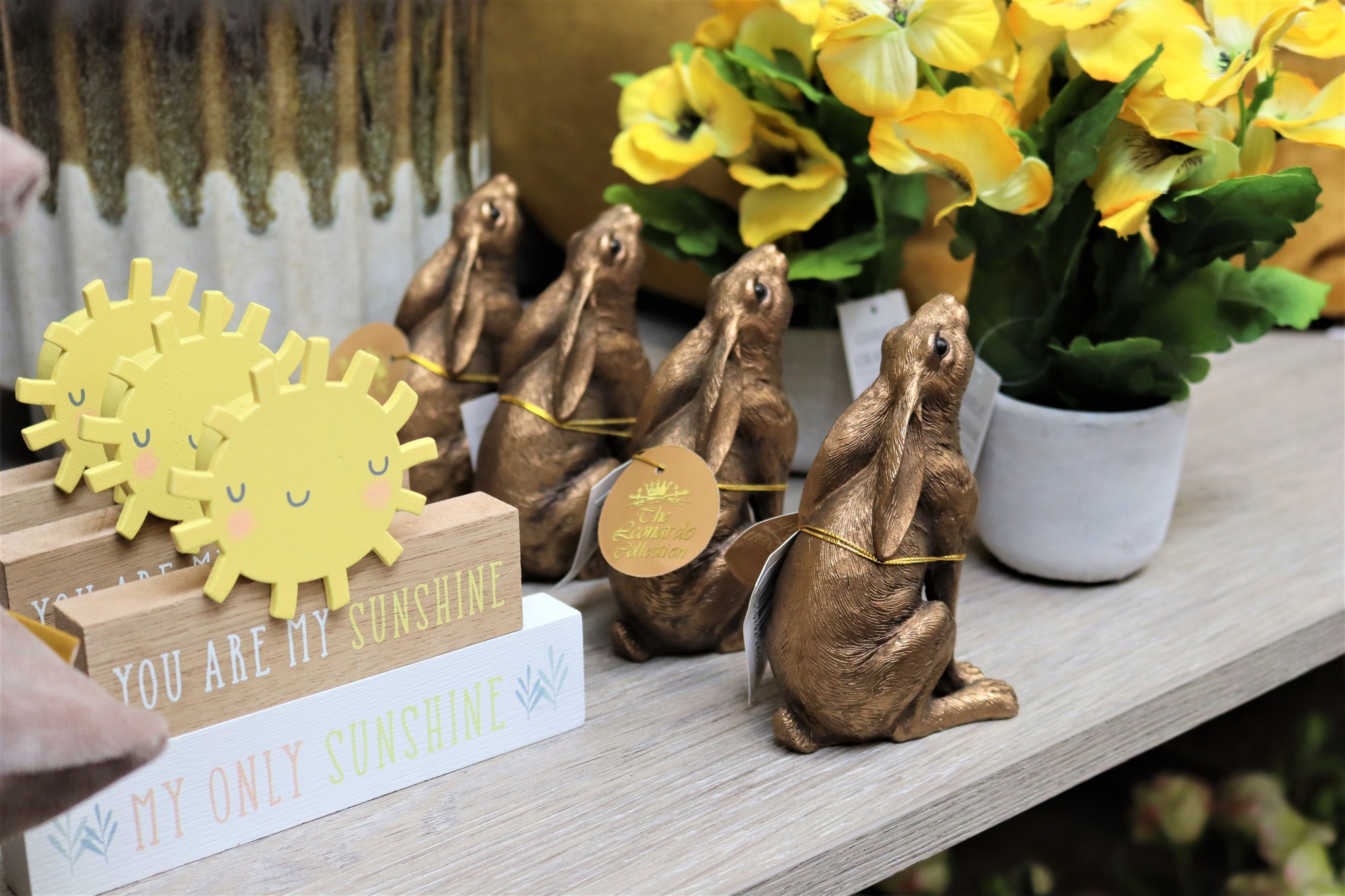 Giftware
Wonderful ideas to add to your home or give as the perfect gift, you'll find everything from home accessories and decorations to novelty items.

Houseplants
Here at Otley Garden Centre where you'll find a wide selection of lush, vibrant indoor plants perfect for adding a touch of nature to your home. Our plants are hand-selected and are sure to bring a smile to your face and a burst of fresh air to your space.
EXPERT ADVICE
Our team of experts are always on hand to help you with anything you need – no question is too big!
The team at Tingley are here to offer their knowledge and experience to ensure that your Plants thrives all year round!
Cookshop
The kitchen is the heart of the home – it's where the family comes together, dinner is made, children learn to cook and the perfect place to entertain!
Discover our unique range of kitchenware, cookware, accessories, kitchen electricals and everyday essentials that will make your kitchen stand out from the crowd!

We're delighted to announce The Edinburgh Woollen Mill, one of the UK's largest Clothing Retailers, has now reopened in store!
Now located towards the back of our leisure department and to the right of our restaurant, you'll find a fantastic range of men and women's clothing, accessories, loungewear and blouses!
Come and have a look this weekend, it's time to revitalise your wardrobe with something stylish from their collection.