Are you planning on making your garden the ultimate space for entertainment this summer?
Well, let us inspire you with the latest trends in outdoor living and create a truly stunning space to relax when the summer sun returns.

Garden furniture is a must-have for any outdoor space. Whether you have a small balcony or a large backyard, the right outdoor furniture can make all the difference. With a wide variety of styles and materials to choose from, you can create a relaxing and stylish outdoor oasis that's perfect for entertaining or simply enjoying the beauty of nature. From comfortable seating to stylish dining sets, we've got something for every taste and budget!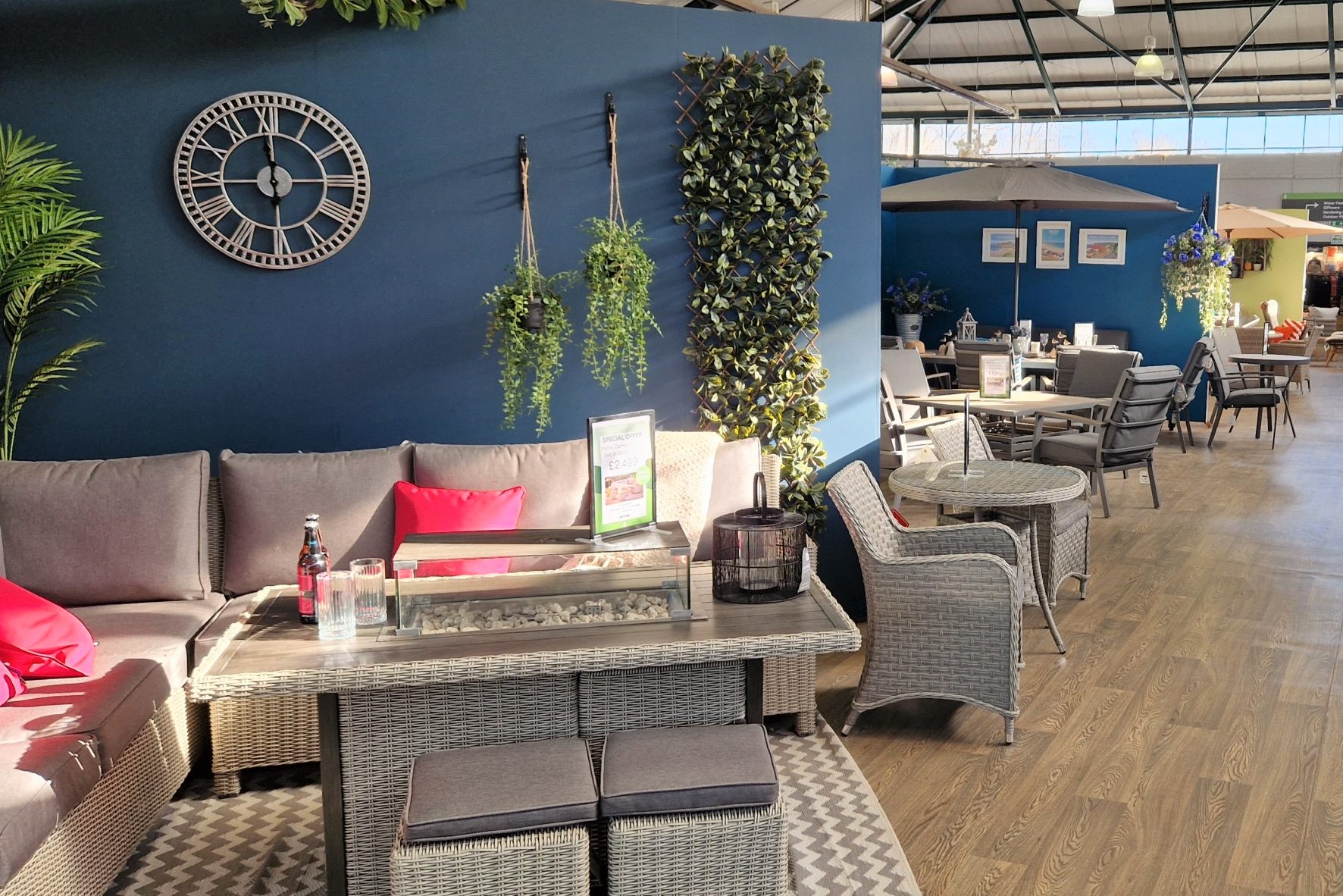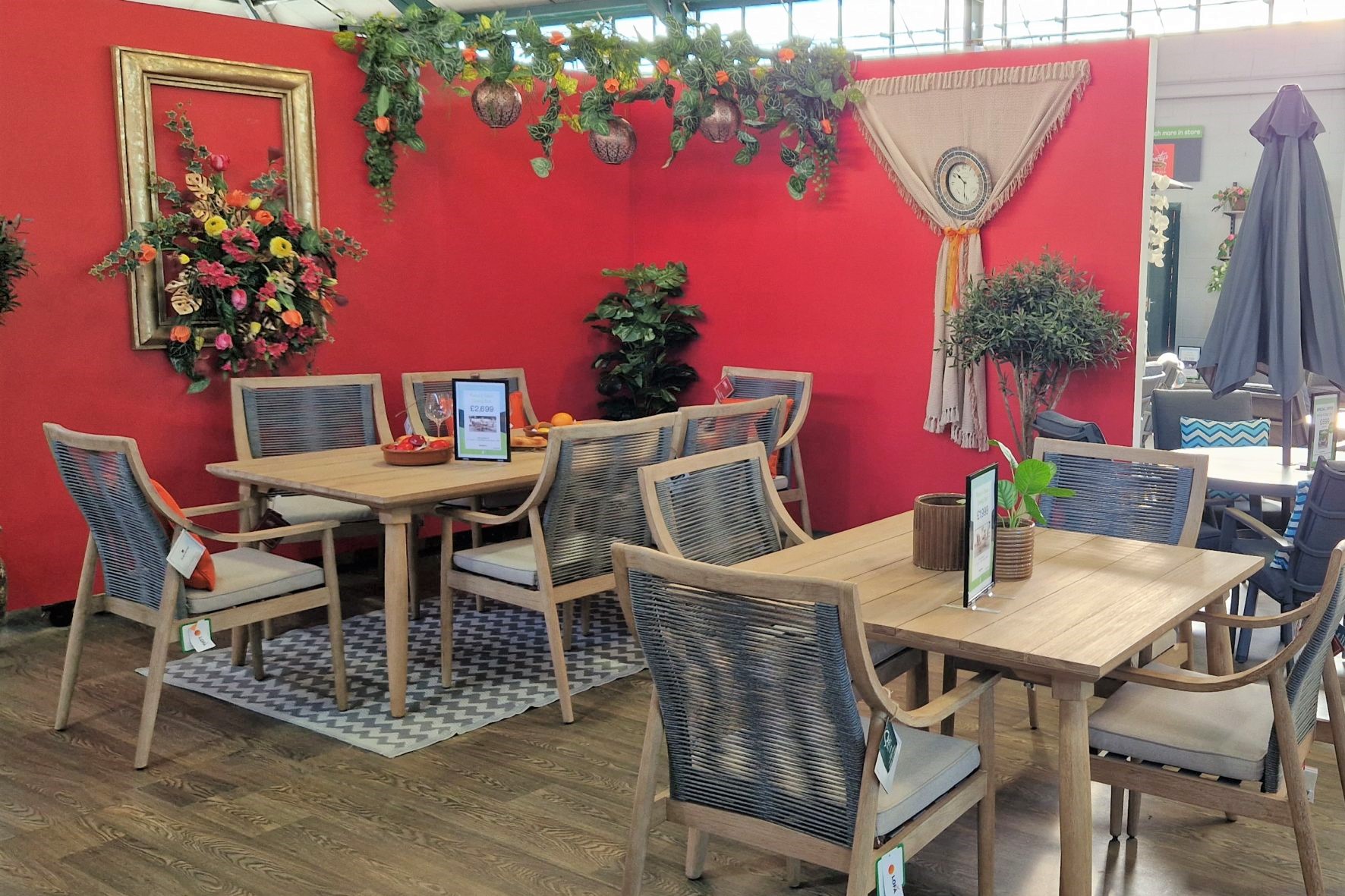 A variety of sets to choose from…
MADE WITH THE BEST MATERIALS
Weave
Synthetic resin weave is excellent value for those seeking a long-lasting option and thanks to a number of ranges offering soft touch all-weather cushions and powder coated aluminium frames very little maintenance is required leaving you with more time to put your feet up.
Aluminium
Aluminium garden furniture provides excellent value through long lasting quality furniture with very little maintenance required leaving you with more time to put your feet up and laze away on those sunny days year after year.
SHOP ONLINE
We are delighted to offer you the opportunity to shop online for all your outdoor living needs through our sister centre, Tong Garden Centre's online shop.
There you will find our full range of outdoor living products, including garden furniture, BBQs, water features, and much more.
After browsing our full range online if you would prefer to order instore at Otley Garden Centre please speak to a member of our team who will be happy to help.
If you would like to view a certain set or item please contact any of our garden centres to confirm which centre has the item on display.
Free Local Delivery on Orders Over £200
Carry to Car
Expert Advice
0% Finance Available

WHY YOU SHOULD CHOOSE CHARCOAL …
Versatility is key, with the consistent radiant heat helping you along the way. You can sear really hot and fast (quicker than gas), slow-cook large cuts (briskets, ribs etc) indirectly and place produce directly into the hot coals, though we'd recommend wrapping in foil.
Indirect grilling, which is cooking slowly with the heat source to the side of the produce (the key to smoking), is also more viable thanks to the radiant heat. The simplicity and space of the grill will allow you to play with wood smoke, choosing whole pieces of hardwood, or chunks, as well as the more conventional chips.
… & why you should choose Gas!
Ease-of-use and speed is the name of the game here, as you'll be able to get cooking in under 10 minutes (depending on which gas barbecue you choose).
The accuracy of a good gas grill will allow you to set temperatures with precision, allowing better overall control.
The heat is very direct and consistent, usually coming from 2-3 set of burners, allowing you to sear with ease, which is perfect for barbecue staples.
The speed and instant adaptability are great for summer midweek cooking, as well as churning out the goods for larger groups.

Mains Powered
Visit us instore and discover our incredible offering of water fountains, cascades, bird baths and waterfalls.
Solar Powered
Superb outdoor water features utilising Smart patented solar technology are safe, self-contained and low maintenance, without the fuss and cost of mains wiring.
EXPERT ADVICE
Our team of experts are dedicated to helping you create the perfect outdoor oasis for your home.
Whether you're looking to create a cozy patio retreat, a stylish garden escape, or a functional outdoor kitchen, our team has the knowledge and expertise to guide you every step of the way.

Chimineas
Hundreds of years ago, clay chimineas were used in Mexico as a source of heat and for cooking and baking. Nowadays, both clay and cast iron chimineas look fantastic, can burn either wood or charcoal to add warmth and some include grills for barbequing.
Firepits
Alternatively, a fire pit will create a contemporary focal point, instantly transforming your patio and providing atmospheric light and heat long after the sun has gone down. Look for a spark guard for added safety and we recommend you protect with a cover when not in use.
Heaters
Enjoy dining al fresco with a stylish and energy efficient electric heater.